At the start of every fall semester or quarter, most students have a pocket full of money, dreams of straight "A"s and the best year of their life.  However, as soon as you pay moving expenses, get your books, clothes, supplies and the hidden school expenses, you're already having to start watching your coins.
We have a few ideas on how to stretch your food money so you have more to spend on fun.  We've found some pretty cool sites to share with you.
Remember eggs in a basket?  Check out Blissful and Domestic's  recipe with a little Tony Chachere's seasoning.  Easy to follow directions with photos…make you miss your Mama.
Danielle, the author of the blog site has some other great recipes with printable menu plans and grocery shopping lists.  Check her out.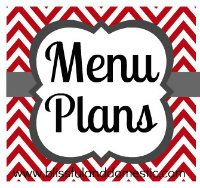 How could you possibly survive college without Ramen noodles?  We think it's funny that the chicken and mushroom Ramen noodles doesn't have chicken and mushroom but it could if you put them in there.  There are no boundaries of what you can do with these versatile little morsels of goodness but, most often they are prepared and consumed with what comes only in the package.  Get creative and share your faves with our readers.
In Yahoo Voices, Oct 2006, Phil Dotree wrote "The Six Best Cheap College Foods", "How to eat like a third world king for a few bucks a day"
Mac and cheese
Pizza – the frozen kind from the grocery
Ramen
Cereal
Beer – Dotree says even though beer is not food, "college kids use it AS food quite a bit".
Fried Peanut Butter and Banana Sandwich
One of our faves for 2012 has to be Little Ceasars.  It's amazing how you can feed two or three people $5 to $8.